I've just launched my own Mastodon server at mograph.social.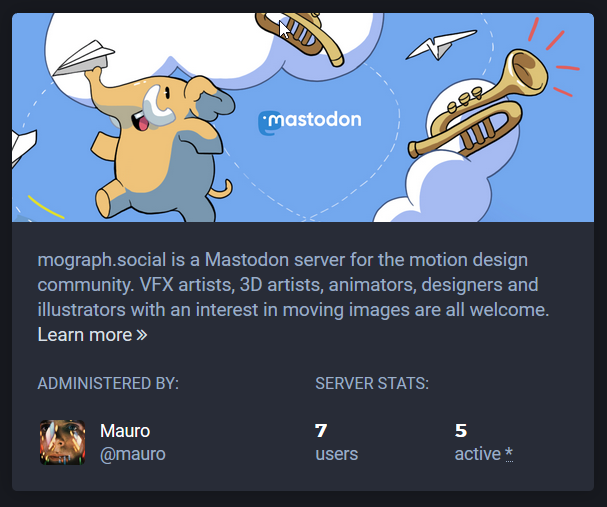 It's an experiment to see if I can help bringing some of the motion design community into the Fediverse.
Twitter used to be a very popular hang out for many motion designers, but it has declined so much that barely anyone is still using it.
As a lover of the open source culture I feel that this experiment might be very worth the effort.
Mastodon is great and I'd love to see it grow even more with some more people from the art and design communities.
So my new Mastodon handle is: @mauro@mograph.social
Feel free to follow me from any other instance, obviously.
The registrations to mograph.social are closed but if you're interested in the community you can apply and I will let you in.
See you in the Fediverse!